Mind-Boggling Tips to Counter Poison Arrows You Didn't Know
Author: David Hu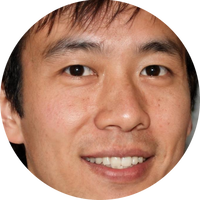 WordCount: 1803
Introduction
Let me ask you 2 questions.
Do you feel uncomfortable when entering certain areas or buildings?
Do they give you a maleficent feeling?
No, I'm not talking about ghosts here although supernatural forces can be at play.
Many don't realize that our surroundings have what is known as poison arrows. And they are incredibly harmful to your well-being.
But What Exactly Are Poison Arrows?
The term poison arrow is a metaphor used in feng shui.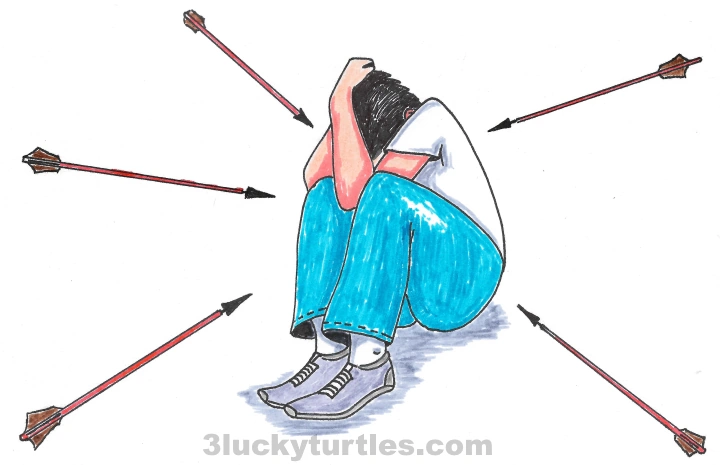 They are coined as such because they have two distinct characteristics- a straight line and a sharp angle.
Combine the two you have an arrow.
Why is Poison Arrow Harmful?
Poison arrows are structures or objects that emit shā qì.
If you use some web translators to find the meaning of shā qì, you'll get something like murderous spirit, which may be laughable to you.
But the Chinese like to describe things metaphorically.
So a more benign meaning would be fatal energy or killing breath.
Poison arrow is poisonous because their attributes are toxic to your health.
They give you bad luck and can even cause financial disaster.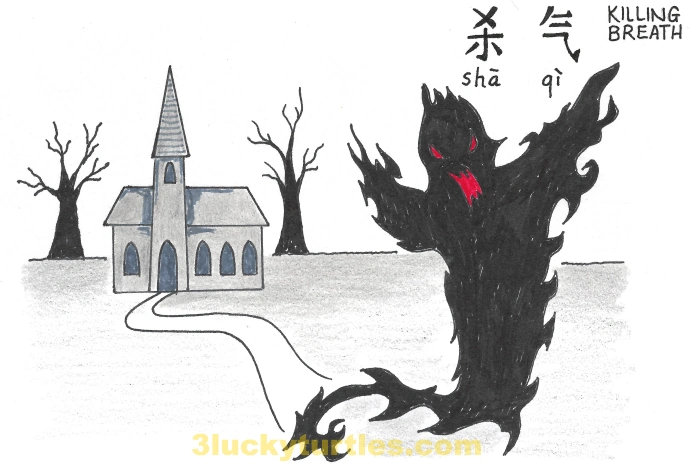 A metaphorical illustration of shā qì- known as fatal energy or killing breath.
Let's get this straight - avoiding poison arrows is feng shui 101!
You must take defensive steps to guard against shā qì being emitted by poison arrows.
Do this first, only then can you turn your attention towards harnessing good qi flows.
Even if you have the best feng shui home in the world, a single deadly arrow can ruin everything.
So neutralizing the poison arrows must be the number 1 priority.
What are Examples of Poison Arrows?
Poison arrows are lurking in many places.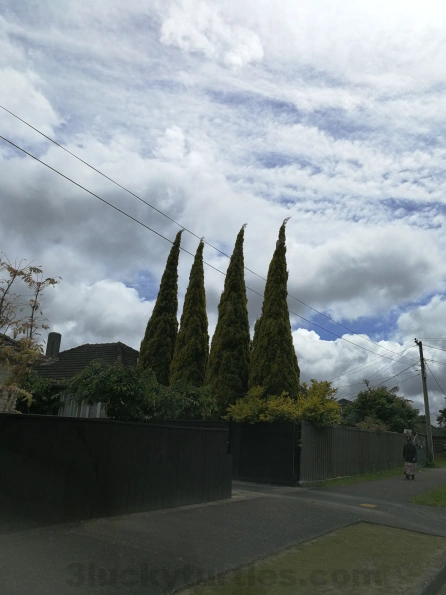 Trees with pointed tips look like arrow tips pointing upwards.
They can be any hostile or imposing structures whose energies overwhelm the energies of your home.
Straight lines of a row of poplar trees may appear innocent.
But in some situations, these trees can act like poison arrows directing the shā qì toward your home!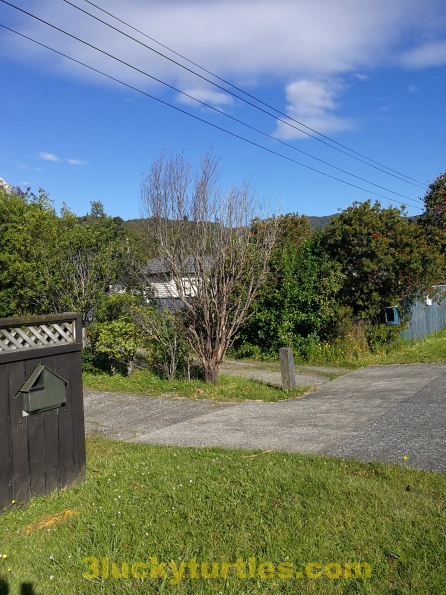 A dead tree is a poison arrow.
Other easily identifiable examples of poison arrows are:
buildings with tower-like features

sharp edges of a building

dead tree trunk
Poison Arrows Outside Your Home and How to Remedy Them
Watching out for poison arrows requires some practice and experience.
Here's a general rule.
Look out for any objects or structures that are sharp, pointed, angular, or intimidating.
Check if they are directed at your home, especially the main door.
But here's the good news.
Like any other form of poison, there are equivalent antidotes you can use to remedy the effects of poison arrows.
Here are some examples of poison arrows that you must pay attention to and how to counter them.
Triangular shape of roof lines
This is a common cause of shā qì.
The cure: If such a structure is facing your home, try re-orientating your main door.
Electrical Transmission Poles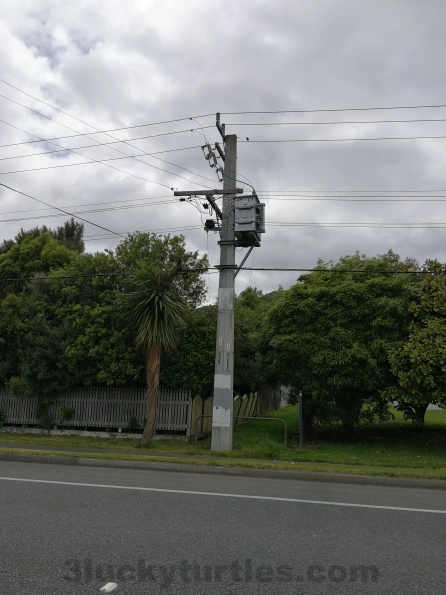 An electrical transmission pole is considered a poison arrow.
If your house is near or facing an electrical transmission pole or tower, negative energies tend to build up in the surroundings.
The cure: Shield them from your view by growing a cluster of trees between the pylon and your house.
Steeple Structures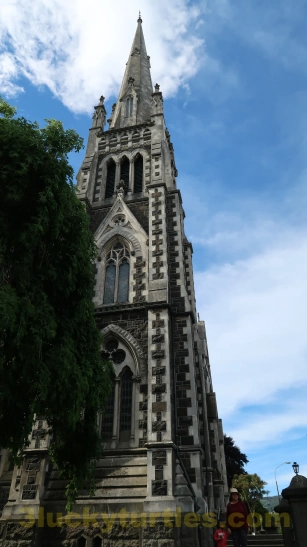 A church in Dunedin, New Zealand, which has a steepled structure.
Buildings with steeple structures such as churches or clock towers are poison arrows.
It is inauspicious if your house is directly facing a big cross.
The cure: Use a Bagua (Pa Kua) mirror to deflect any negative energy from the structure.
A highway
An overpass that looks like a spaghetti junction is akin to multiple blades hitting your front door.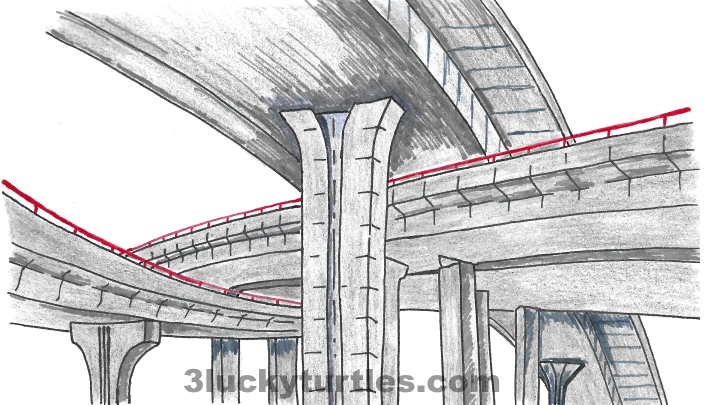 A highway overpass that looks like blades hitting your front door can cause an energy imbalance in your house.
The cure: You will either move away from such a house or hang a large wind chime between the overpass and your door.
A house facing a T-junction
This is a terrible feng shui attribute.
This is known as road rush (路 冲) in feng shui.
In this setting, the energy flow is rushing toward the house causing the existing energy of the house to be impacted tremendously.
The outcome? The house will lose its yin and yang balance.
This will cause the occupants' careers, wealth, relationships, and health to deteriorate.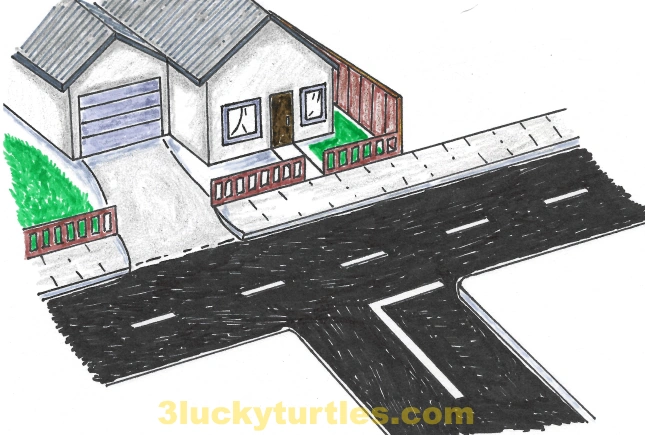 A house right at a T-junction road.
The cure:
Re-orientate or move your front door away from facing the junction.

Plant a row of trees so that you can block the oncoming road.

Use a Bagua (Pa Kua) with a mirror to repel shā qì due to the road rush. Hung it on top of the main front door for this cure to be effective.
Other Poison Arrow Examples
There are heaps of structures out there that could potentially emanate shā qì- windmills, tall buildings, signboards, and sharp mountains.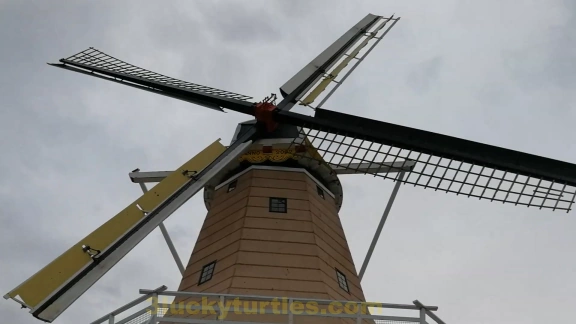 Although windmill structure is rarely in residential areas, it is also considered to emanate shā qì.
Before you become overly worried, these structures are only harmful from a feng shui perspective if they are facing the front door of your home.
Objects You Can Use to Deflect Poison Arrows
Since we cannot avoid all the poison arrows in our homes and surroundings, let's examine what objects you can use to deal with these negative energies.
When dealing with poison arrows, it is imperative to match the element of the object used as a cure with the compass location pointing toward where the problem is.
Wind Chimes
If your house has poison arrows due to protrusions from ceilings and structural beams, use wind chimes to counter the ill effects.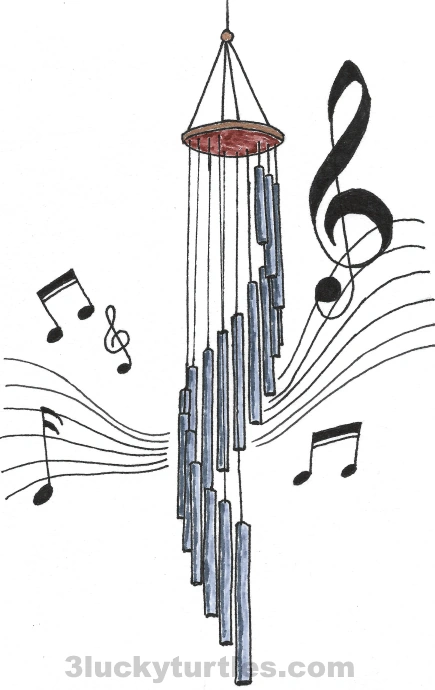 Metal wind chimes emanate a gentle tickling sound.
For better effect, use metal-type wind chimes and hang them in the west and northwest corners of the room.
Plants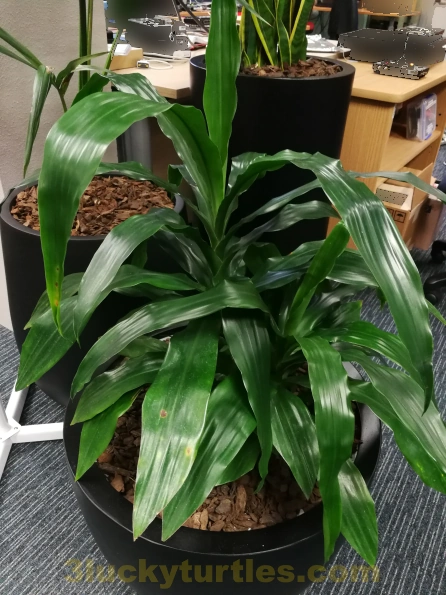 A pot of lush plants can be put inside the house to dissolve shā qì from sharp corners.
Plants are perfect for shielding and dissolving shā qì coming from poison arrows.
Location-wise, you should place them against the corner.
Since plants symbolize growth, they are good feng shui when placed in the eastern corners of the room.
Drapes / Curtains
Use drapes or curtains to block out bad views of imposing structures that look like poison arrows. Use drapes with heavy fabrics such as chintz, velvet, damask, or silk.
You must also select the color of the drapes according to the elements of the corners.
For the south, use red, and dark blue for the north.
For east and west directions, use green and white colors respectively for your drapes.
Mirrors
Due to their reflective characteristic, mirrors are very effective and powerful feng shui tools.
Bagua with a mirror is one common feng shui tool people use to dissolve shā qì.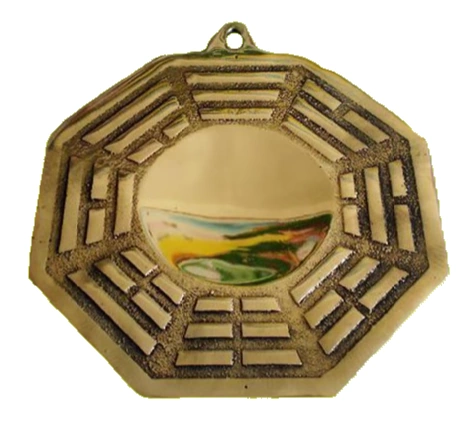 A Bagua with a mirror.
You can use them to reflect or send the negative energy back to where it came from.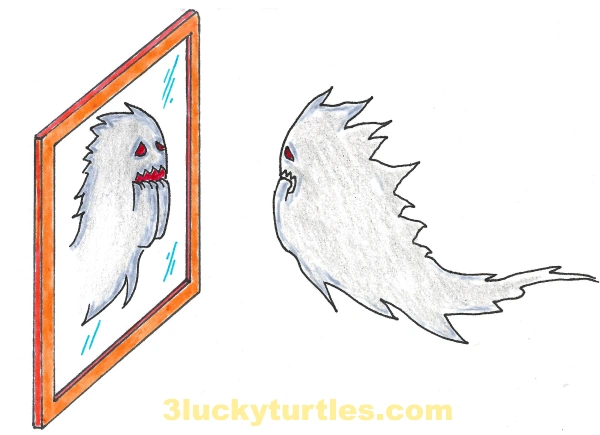 Using a mirror to send shā qì back to where it came from.
Mirrors also help widen narrow, restricted corners and extend walls.
Because it is a powerful tool, you might also want to be a little bit more careful when trying to use it.
You should not place the mirror in a position that can reflect the main door or toilets.
It is auspicious to use mirrors in the dining room, but please avoid positioning them in your bedroom where they reflect your bed directly.
Lights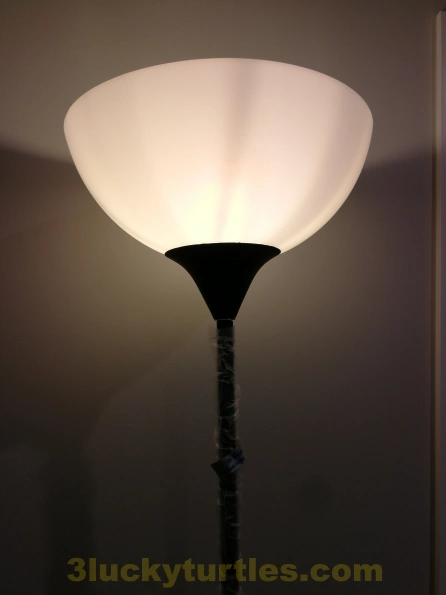 A light stand can be used to dissolve negative energy in the house.
Light is the best antidote that fits all feng shui problems.
You can use it to dissolve negative energy from the sharp edges and corners that protrude out.
For the best effect, you can place lighting in the south corner of rooms.
How to Deal with Poison Arrows inside a Home
We have covered poison arrows emanating from outside your house.
However, there could also be poison arrows present inside your home.
There are a few ways where shā qì can exist in your house.
Sharp edges of your furniture, square pillars, and overhead beams at the ceiling.
Being metaphorically hit by the sharp edges of these structures could cause migraines, headaches, and other illnesses.
Sharp Protruding Corner
There are few methods to dissolve shā qì due to the poison arrows from a sharp corner.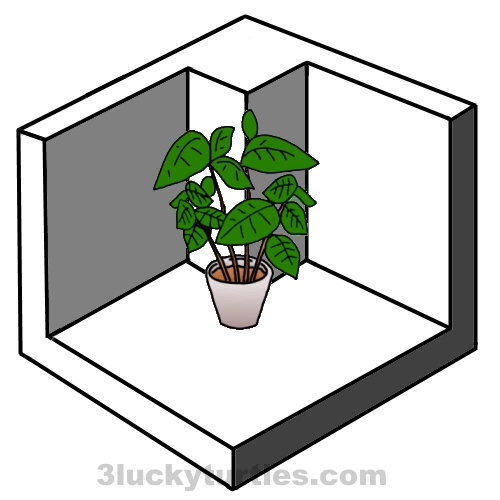 A pot of plants in a protruding corner of the house.
One of them is by blocking the sharp edge with a large pot of plants.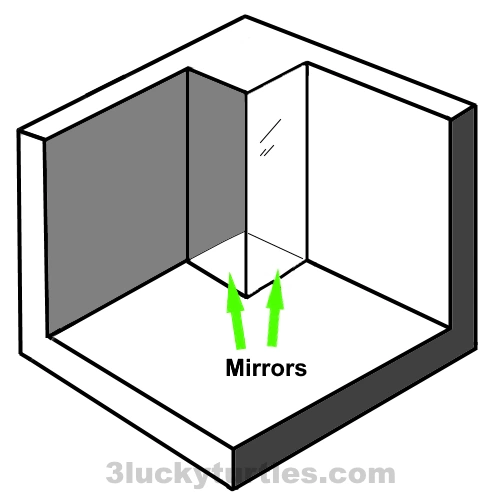 Mirrors on the sharp corner of the house.
Another way is to cover the protruding corner with mirrors that effectively make them disappear.
Overhead Beams
Some houses may have exposed overhead beams and they are no good for feng shui because of the negative energy coming from them.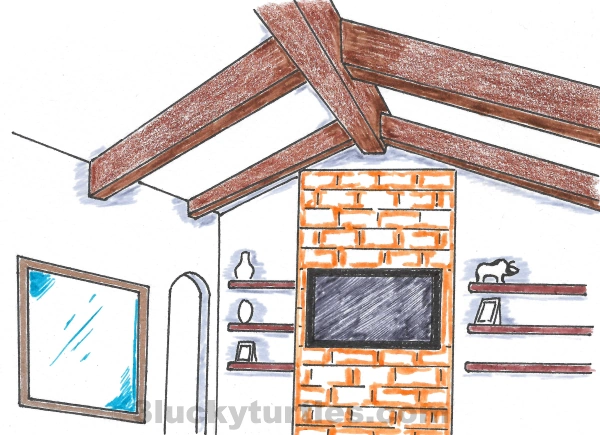 Exposed overhead beams in a house.
To deal with the beams, hang two bamboo flutes tied together with red thread and position them diagonally.
A reminder here, the bamboo flutes must not be black.
Open Book Shelves
Open bookshelves are poor feng shui. Metaphorically, they are like blades, cutting at the occupants in the house.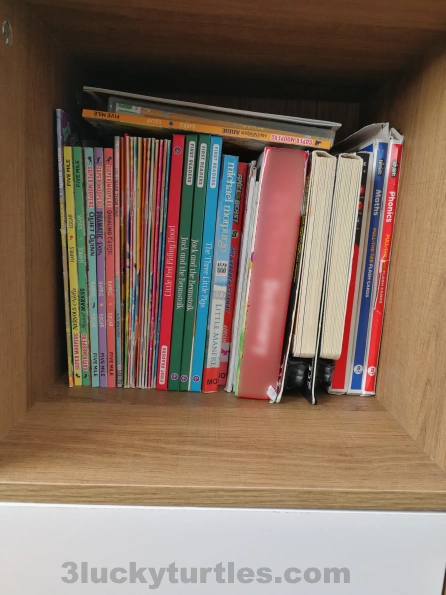 Always get bookshelves that have doors so that the books can be hidden from eyesight.
Recapping
By now you must have learned the WHY-HOW-WHAT of a poison arrow and shā qì in feng shui.
So start observing your surroundings outside and inside the home.
Scrutinize if there are any obvious poison arrows.
Use some of the tips learned here to counter them!
Now everyone can be a rookie feng shui practitioner.